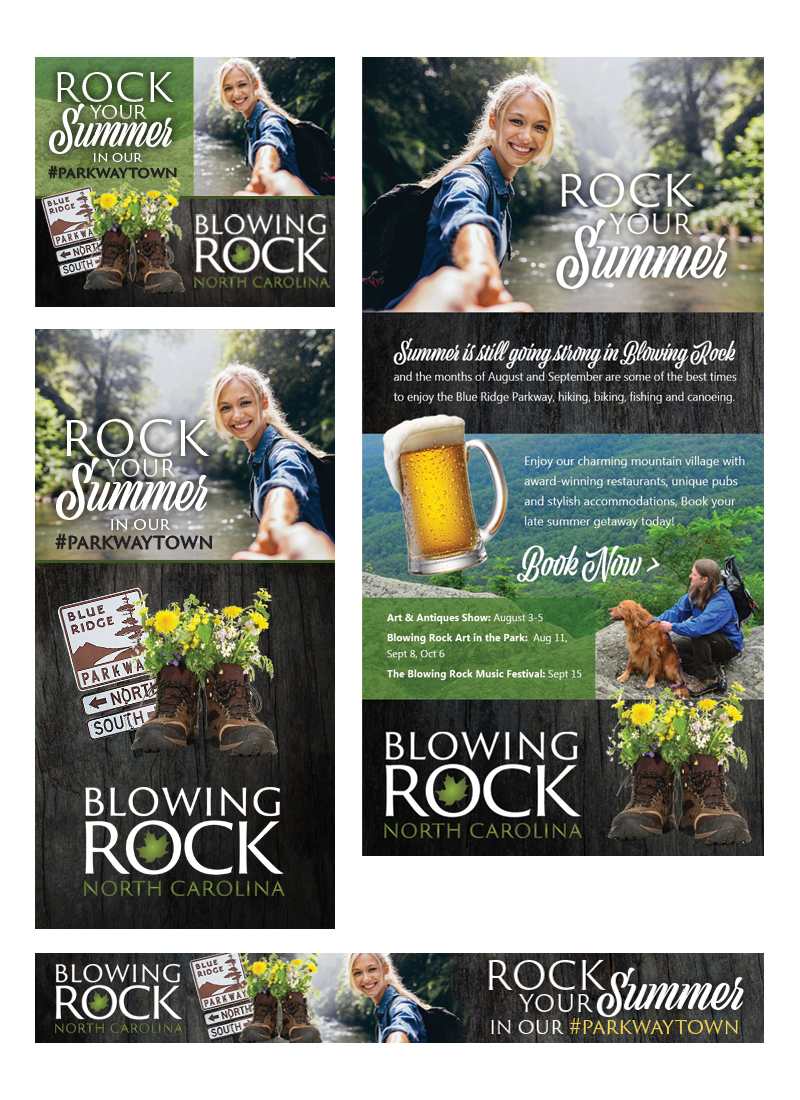 Blowing Rock Digital Campaign
Digital Campaigns are one of the best ways to reach your customers inexpensively and in a very targeted way. We run monthly and seasonal campaigns for most clients. This particular campaign we ran targeting millennials (we also run simultaneous campaigns targeting other audiences). With digital we are able to target by age, income, location, interest and more. Digital consists of banner ads run on sites that target our demographic, search engine text ads on Google and others, pre-roll video and commercials, emailed "blasts" (aka eblasts) sent to our target demographic and areas, social media (both posts and ads), and more.
This particular digital campaign included digital banner ads, eblast, search engine ads, and was part of a larger campaign that also included traditional media (billboards, TV, etc).
If you are interested in a digital campaign, we can plan, design and execute every part of that for you. Please contact us at 828-577-4832 or heidi@themeridianagency.com for more information.